In October 2019, our experienced team of professionals had set up M-B Farms, Inc with their first dragline system.
With this system, it gave the team at M-B Farms, Inc the capability to move the manure more efficiently, quickly, reduce soil compaction and apply the correct amount per acre!
The equipment that we outfitted them was the following: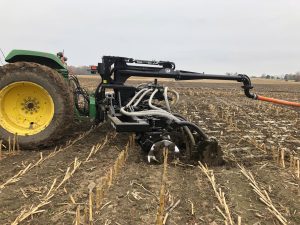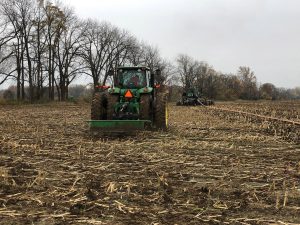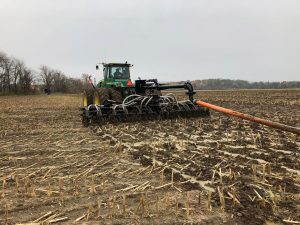 3pt Puck Bauer injection toolbar set up on 24″ row spacing
Puck 9′ Hose Humper
Puck HC-16 Hose Reel
8″ Supply Hose
5 1/2 Drag Hose
Krohne Flow Meter
We like to thank M-B Farms, Inc for the chance to help them grow and improve their operation, and we look forward to a great 2020 pumping season with them!