Doda Horizontal Pumps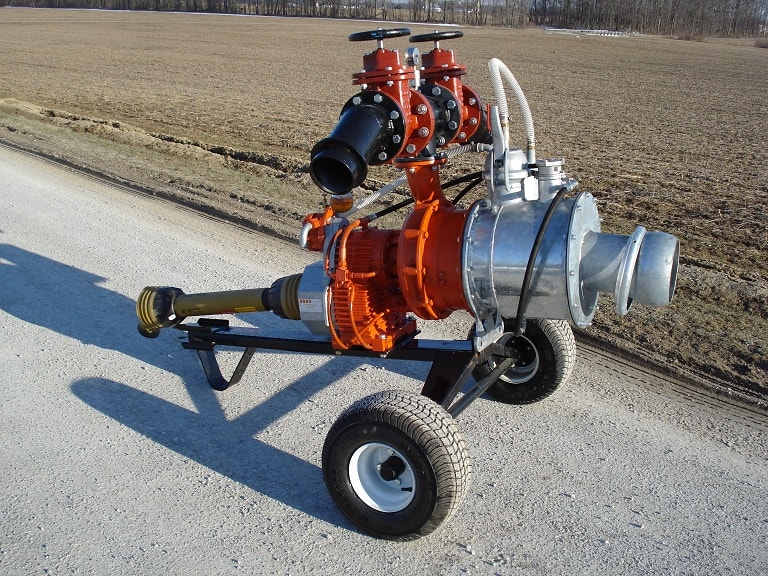 • Available in a variety of sizes
• Patented Doda chopping system
• Higher pressure output
• PTO or Electric drive
• Also available in vertical mount
Doda AFI Pump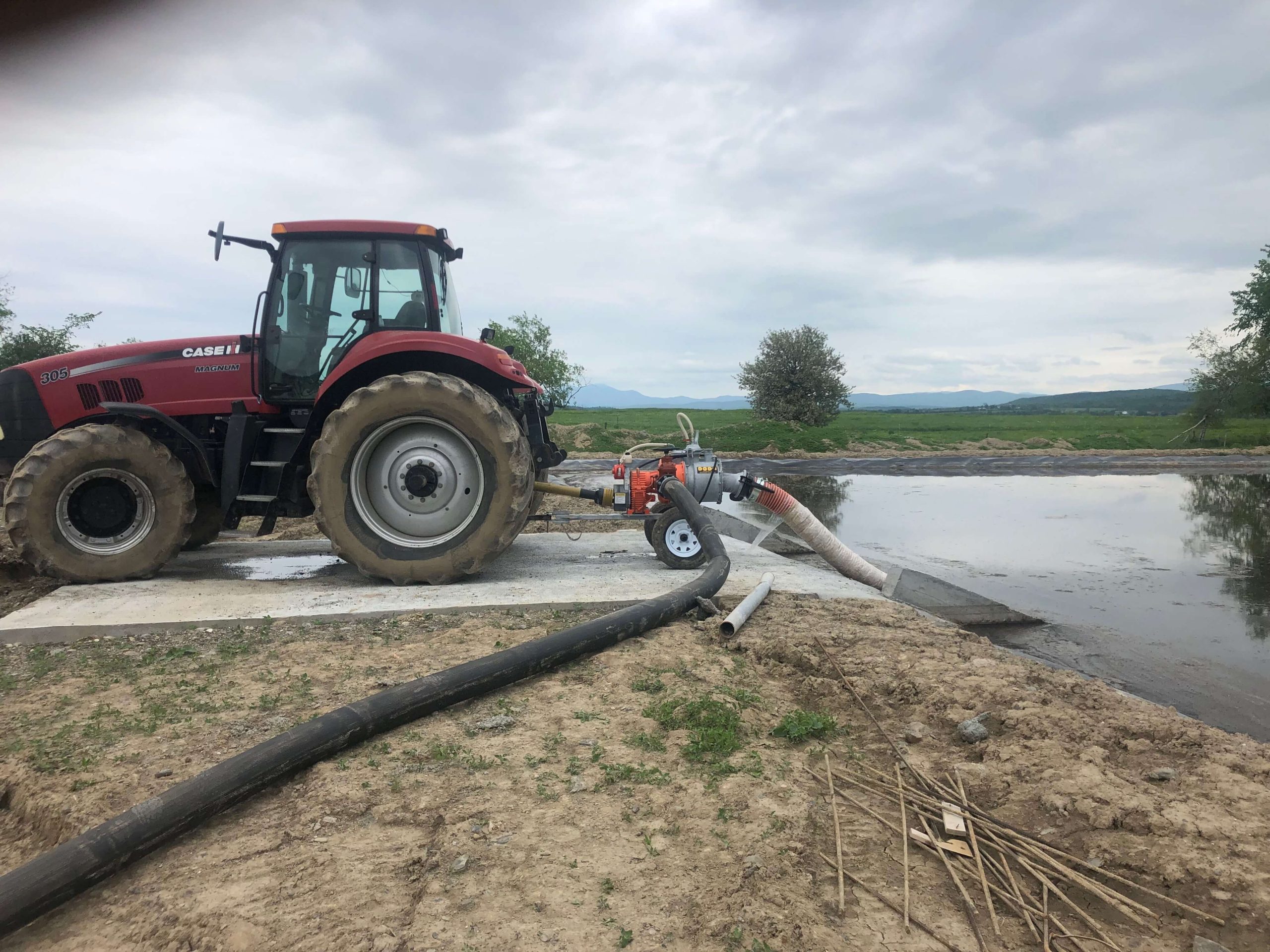 The AFI pump is a high-pressure chopper pump that can be mounted on a tractor or connect to a direct power source. Vanadium and manganese alloy chopper blades chop the slurry prior to pumping, allowing for fuel-efficient, block free operation. An oil cooling system keeps the gearbox cool even in heavy and prolonged conditions resulting in the most efficient, low maintenance agricultural pressure pump on the market.
Super PTO Chopper Pump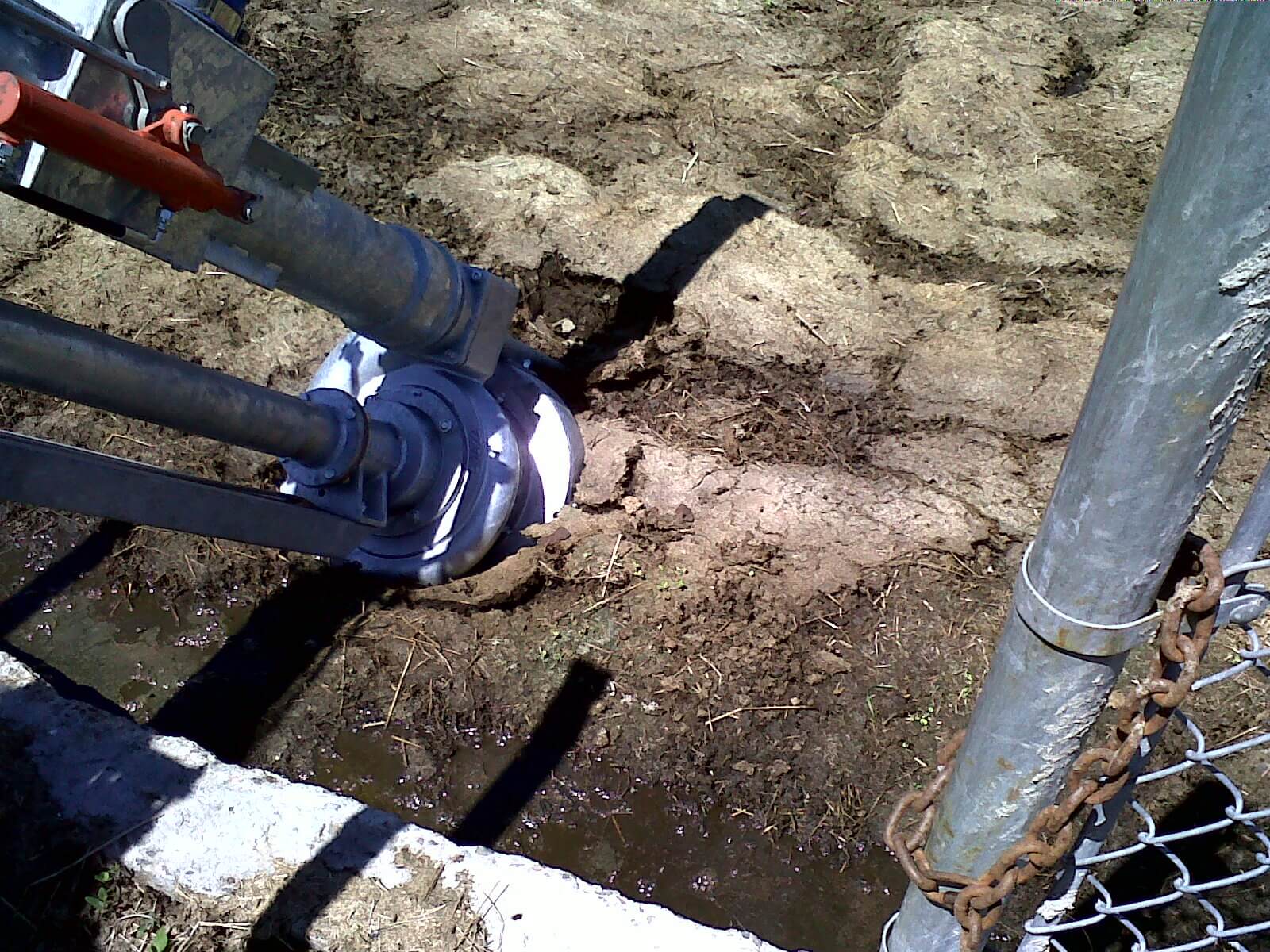 Super/PTO chopper pumps with dual chopping feature assure the waste will be properly chopped leading to fewer plug-ups in the field. Available in standard lengths of 6', 8', 10', 12' with additional lengths upon request. Can fit 540 or 100 RPM.
Pump housing with nodular cast iron impeller & venture design accelerate slurry movement, the patented chopping system handles slurry with larger concentrations of bedding & solids, chopping blades made of hardened steel alloy, nodular cast iron impeller & adjustable pressure plate creates high pressure that can power up to 12,000 cuts per minute.
• Discharge tube size's come in 6" or 8".
• SUPER Pumps can fit into pit holes as small as 2' x 2'
• Carriage with hydraulic motor & stainless steel cable on a winch and simple 2 point hook up makes transfer from pit to pit very quick & easy.
• Rotating chopping feature and adjustable pressure plate assures proper conditioning
• The unique pump housing and volute design accelerate product moving through the housing and prevent clogging
• Operates with minimal shaft deflection and increased performance of the mechanical seals and pump bearings
• Oil bath driveline with separate pump housing stainless steel shaft
• Stainless steel or nodular cast iron housing, no welded components
• Rotating chopping feature and adjustable pressure plate assures proper conditioning
• The unique pump housing and volute design accelerate product moving through the housing and prevent clogging
• Operates with minimal shaft deflection and increased performance of the mechanical seals and pump bearings
• Oil bath driveline with separate pump housing stainless steel shaft
• Stainless steel or nodular cast iron housing, no welded components