DariTech Sand Cannon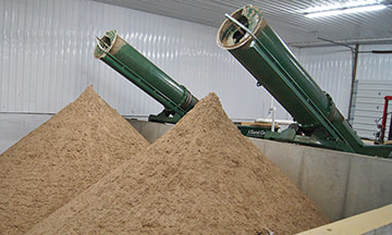 Daritech's Sand Cannon separator produces, by far, the highest quality reusable bedding sand in the industry! With low energy use and less wear and tear you can keep your sand from scrape or alley vac manure while sending water to your lagoon with low solids and no sand.
​Along with our choice of manure separators and augers, we offer our DT360 separators with our unique hybrid screen. The DT360 provides high-quality process water and high fiber capture, giving the dairymen clean sand, clean fiber, and clean lagoons.
We also offer a full line of pumps to complement your Sand Recovery System, providing excellent value with heavy-duty, high wear resistance for pumping recycled water and sand-laden manure.
In addition, we provide custom process control systems to meet the varied needs of system designs.