CFS Frac Tank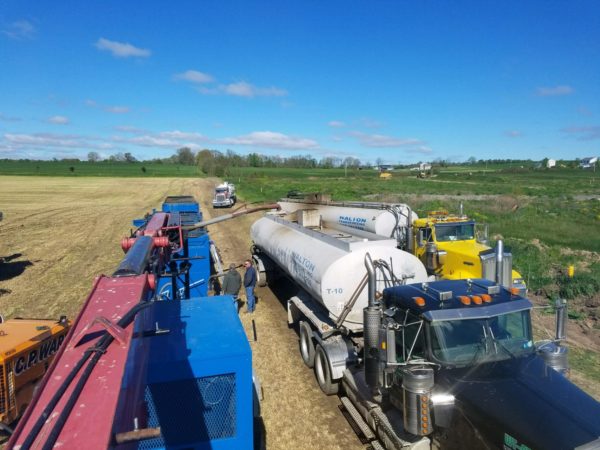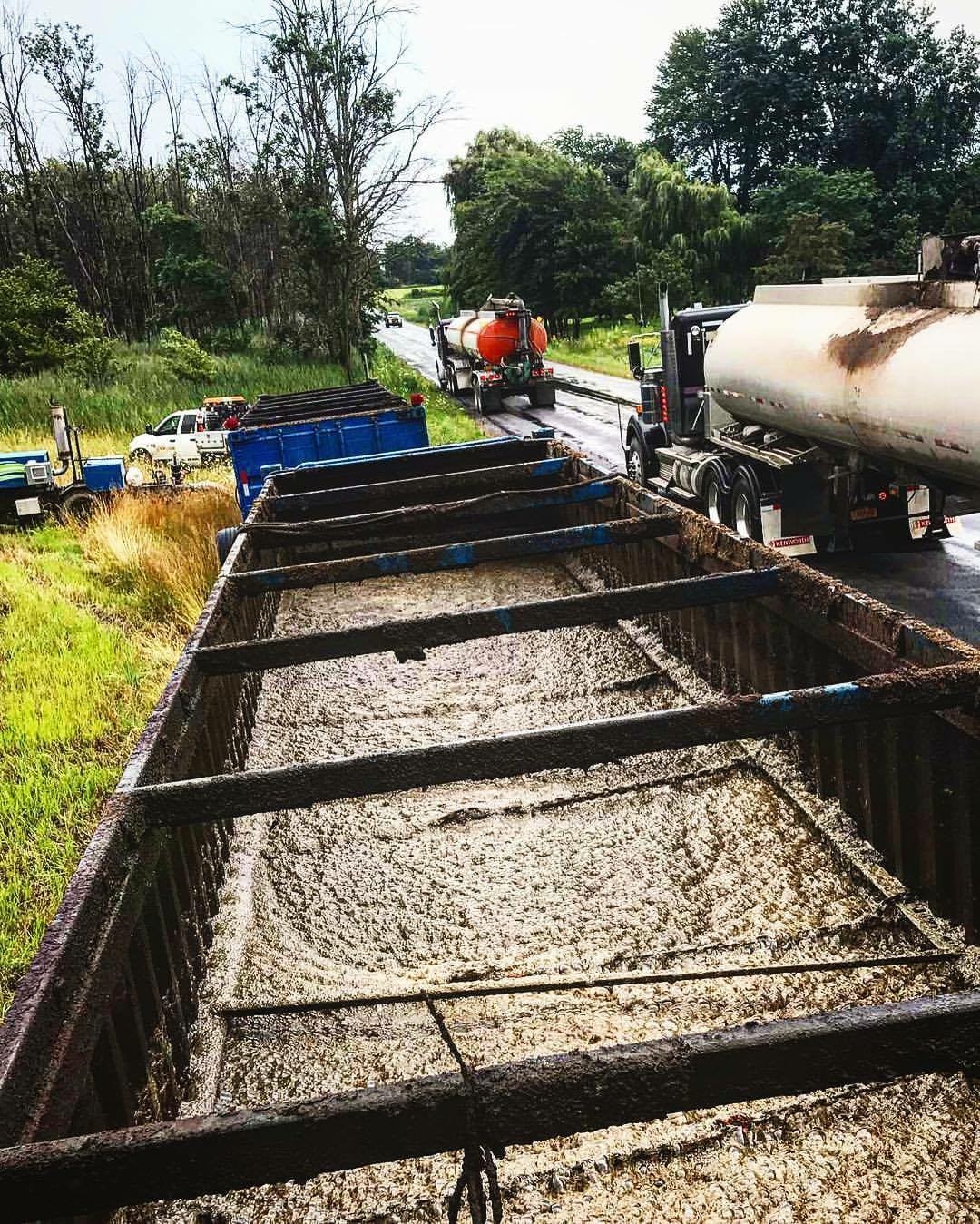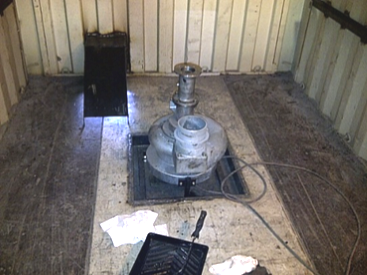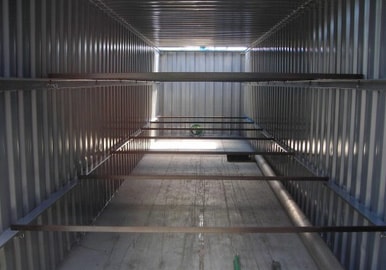 • 20,000 gal. frac tank.
• (2) – 3000 psi hyd. Cylinders.
• 3-3/8" spindles and 10 bolt hubs.
• 425/65 22.5 wheels.
• 3 point hitch with 7000 lbs vert. lift and 40,000 lb gross trailer weight.
• Pintle hitch.
• Reinforced walls on interior.
• 2 Standard fill openings
• Suction port for easy hook up to Power Unit.
• Light kit for traveling on road.
• Doors in rear that will open to clean out any build up.
Options:
• Open Top Tank
• Hydraulic Load Out Pump
• 8" or 6" Load Out Boom
A range of equipment is needed in agricultural operations, especially in regular fertilizer applications and diesel fuel storage. Frac tanks are helpful for temporary storage of liquids across a number of agricultural jobs. Depending on your specific operation, Cuff Farm Services will help you select the Frac tank that will deliver the best result in the most cost-effective way.
CFS Pipe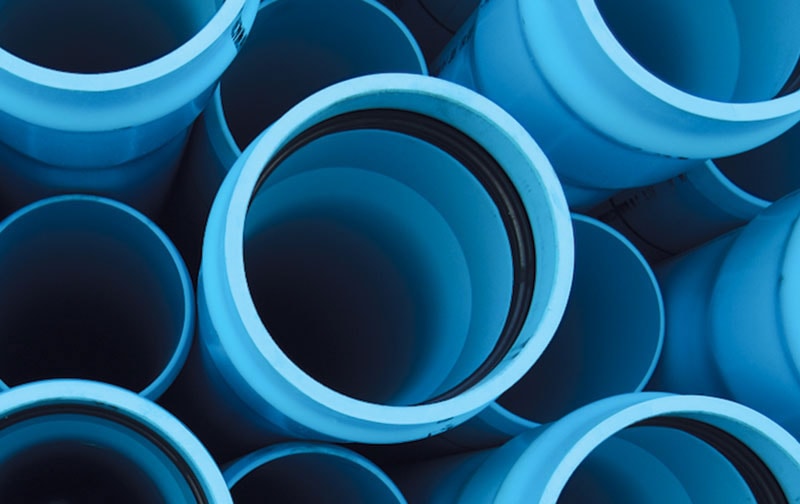 We offer bulk PVC pipe by the truckload.
For Pricing and Availability
Call (315) 224-0444
CFS Risers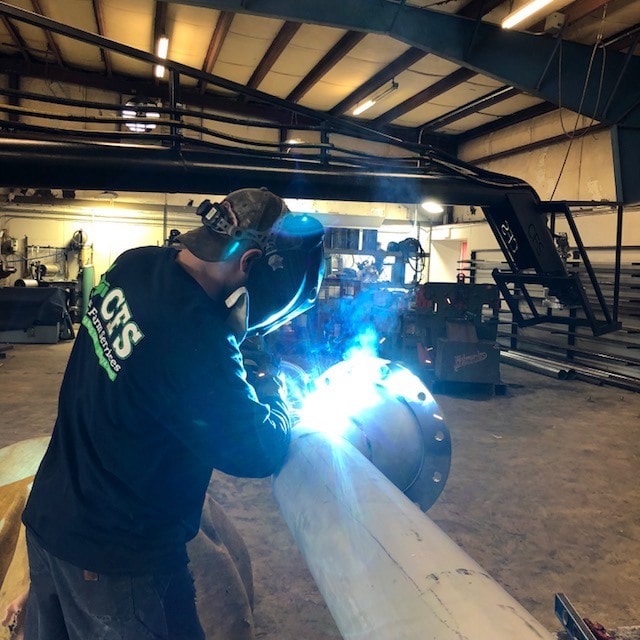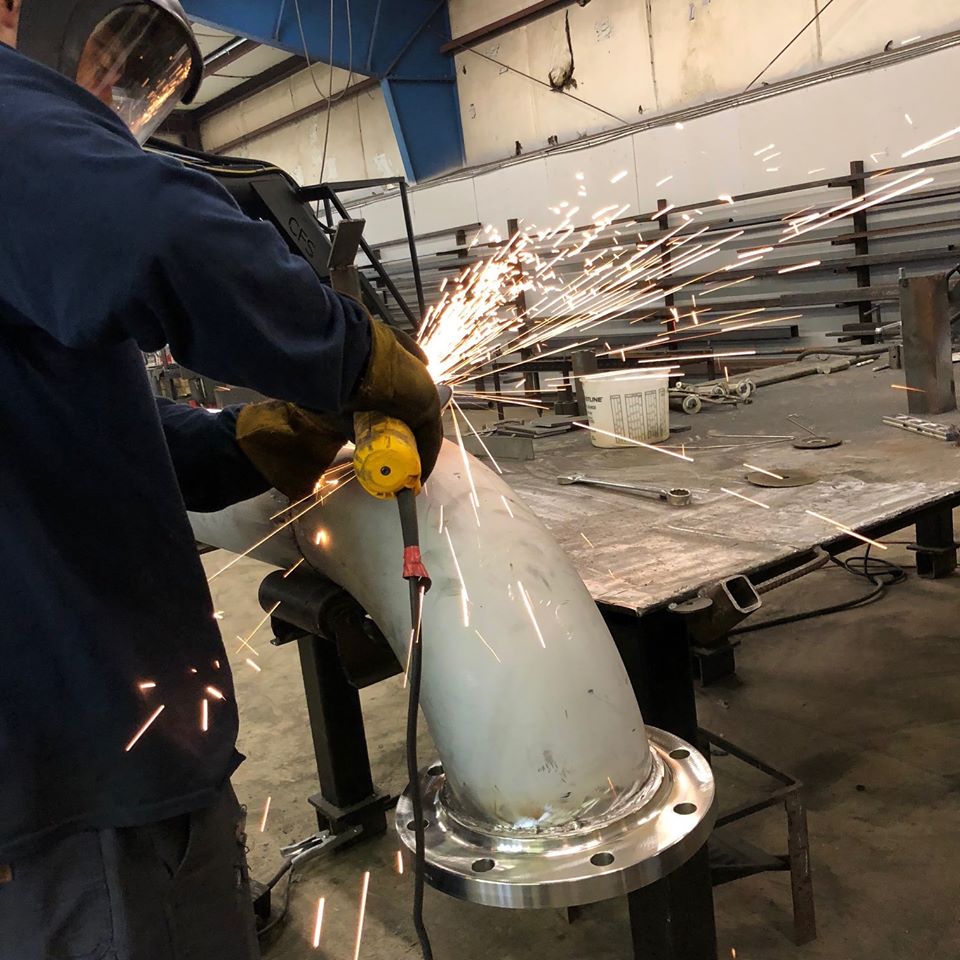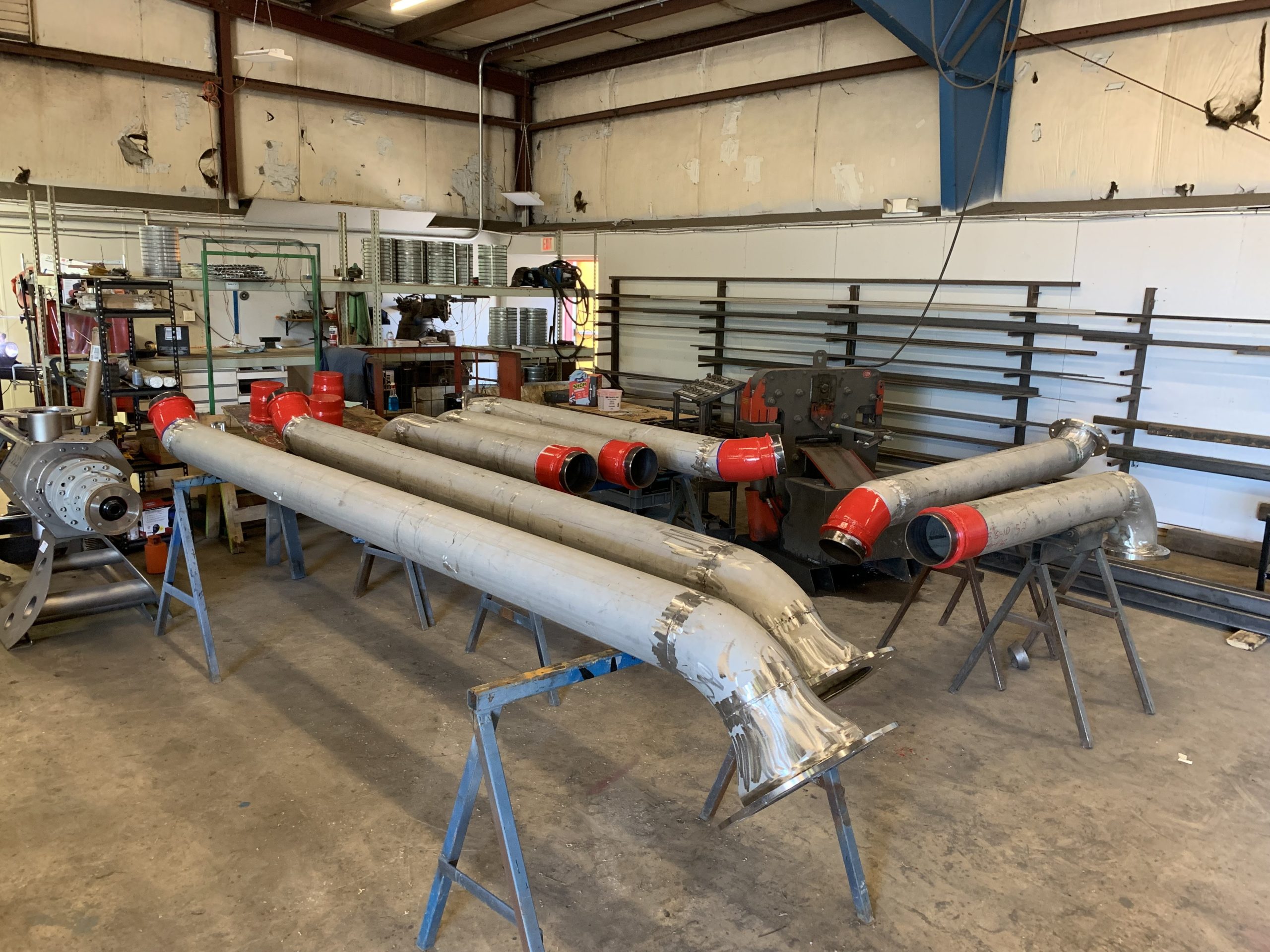 • 8" 304 stainless steel J-risers (shown to the left).
• 8" 8-bolt stainless steel flange for easy bolt-on adaption to pipe—PVC or steel.
• 8" stainless steel male drag end connection.
• Risers built with 304 Stainless Steel Schedule 10 pipe.
Also available:
• 6" Stainless Steel Riser.
• "Z" instead of "J" style.
CFS Auger Refurbishment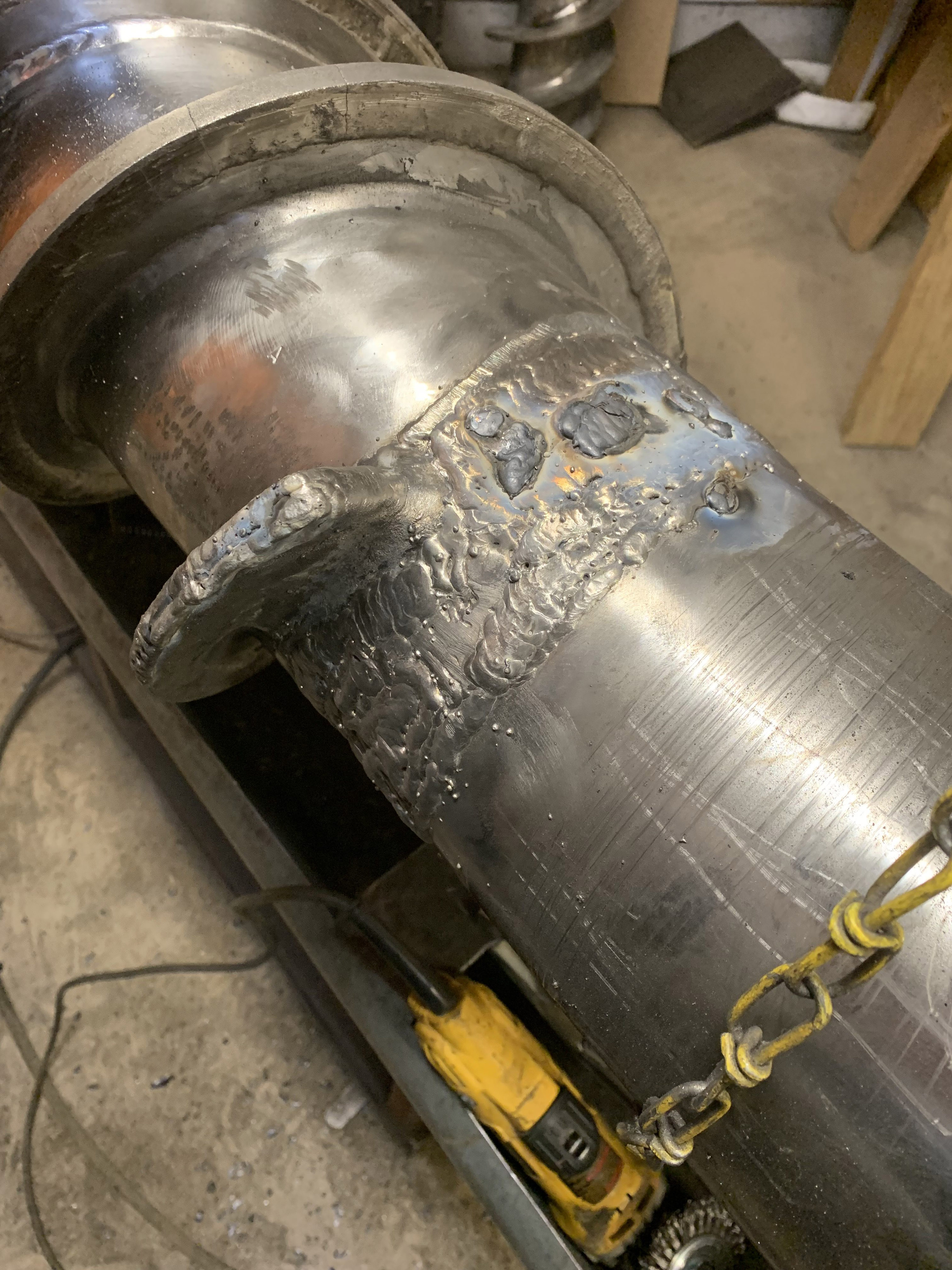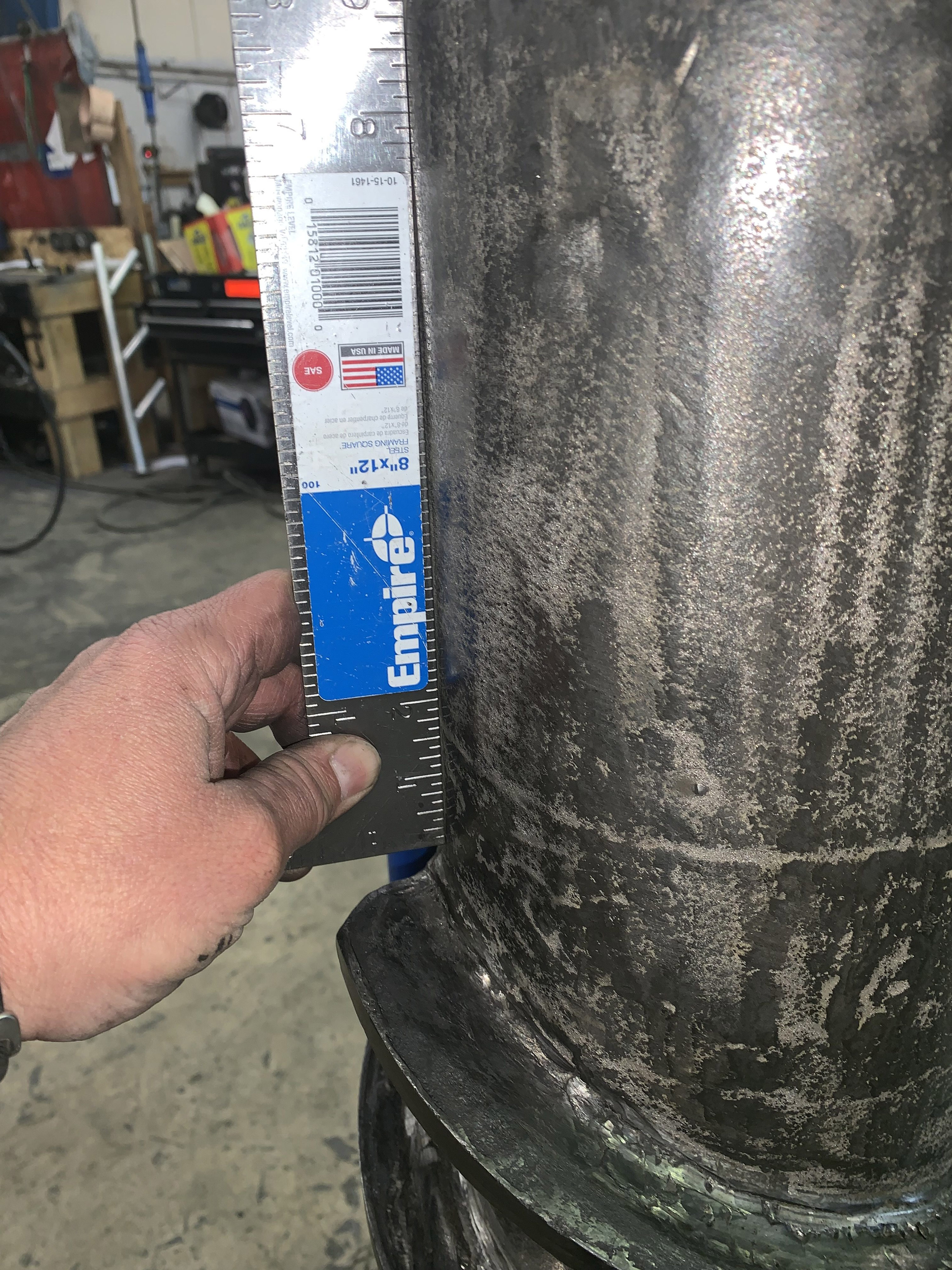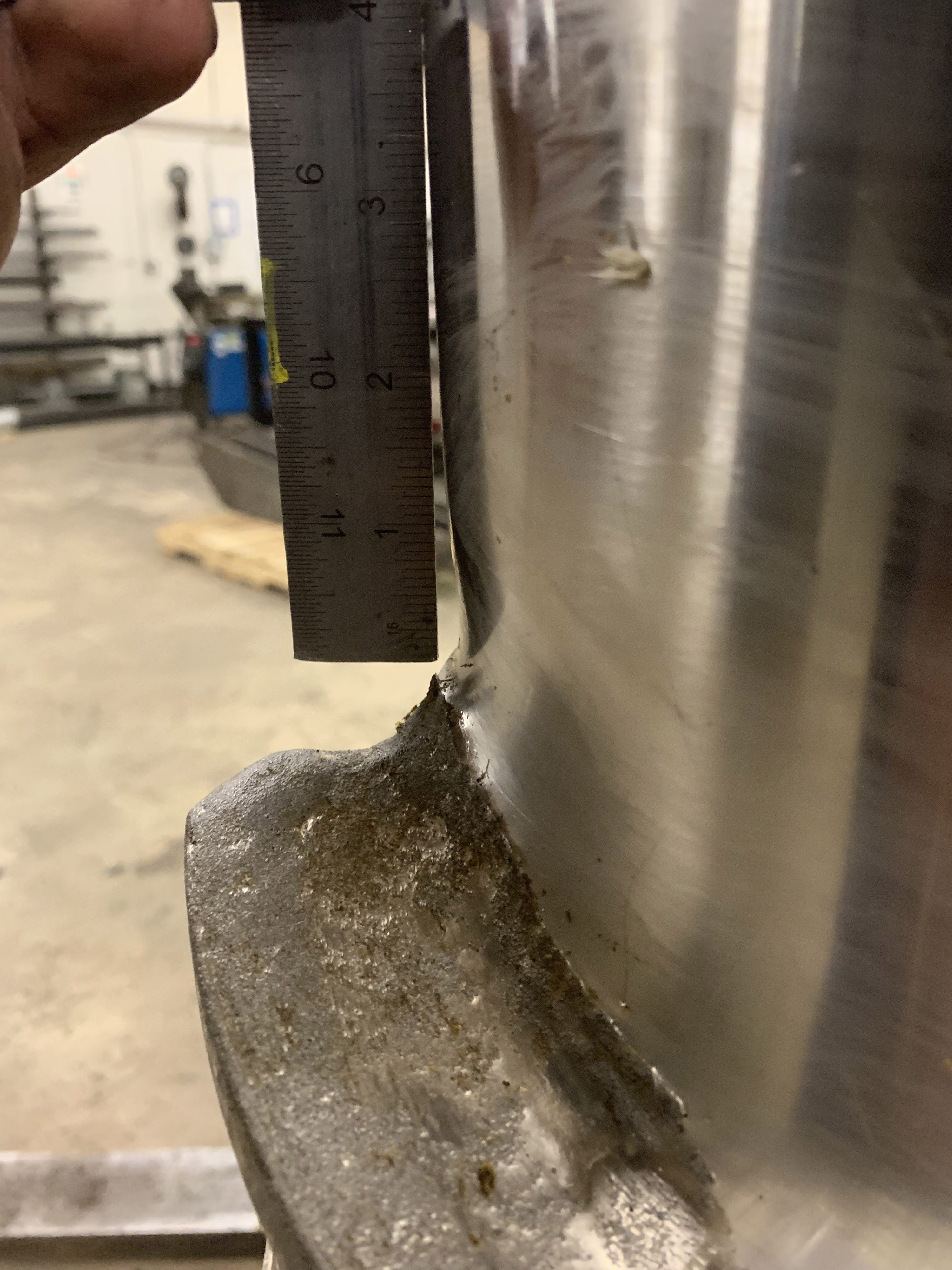 Due to the increased need to produce dry material from screw presses and increasing costs, CFS Inc. is proud to offer an alternative to purchasing a new auger. When an auger helix is bent or worn, our fully functional fabrication shop can refurbish your old augers. Our skilled auger refurbishing team can rebuild flights, drive splines, and hot-dip plate many of the leading manufacturer's augers.
Demo CFS Hose Humper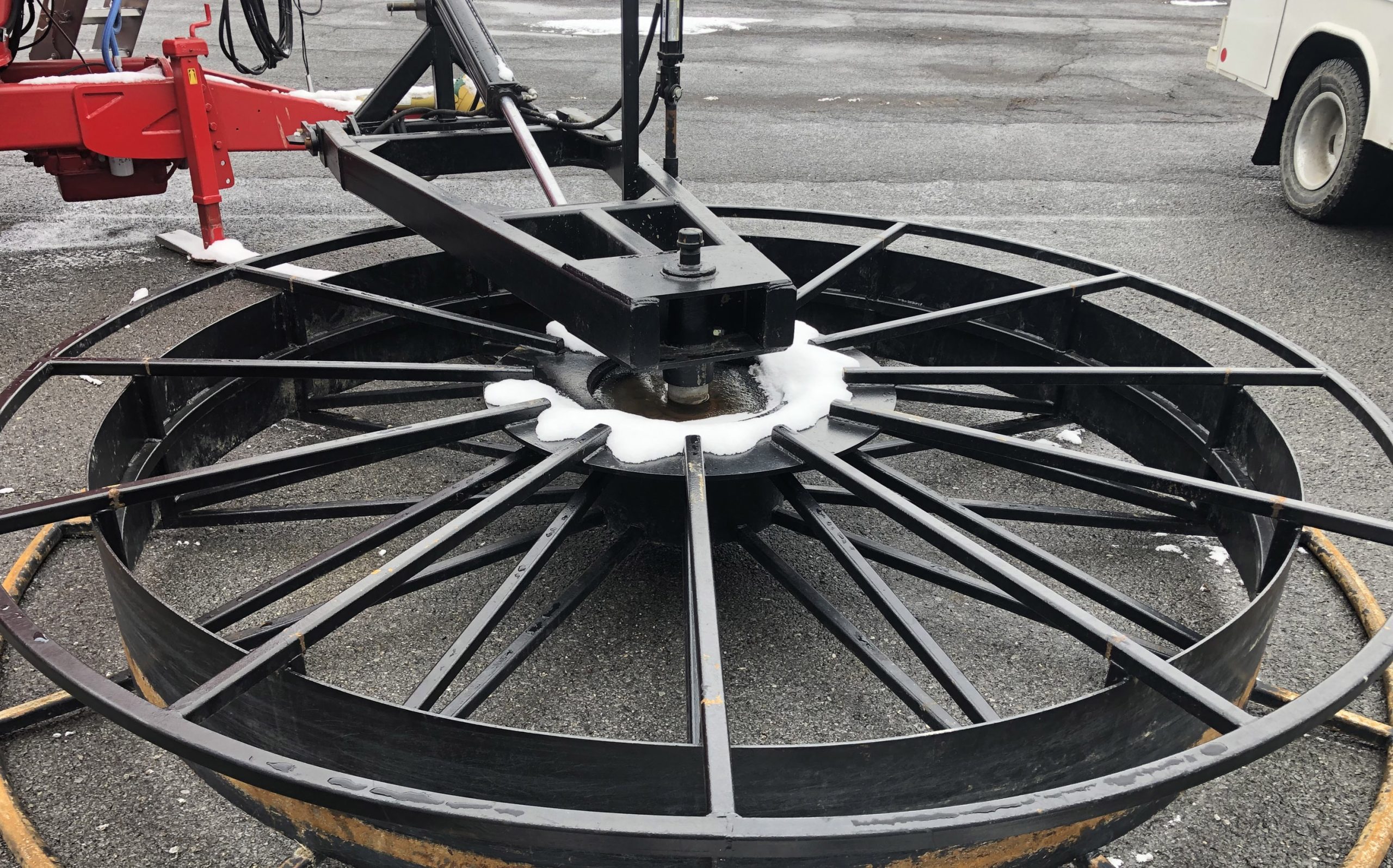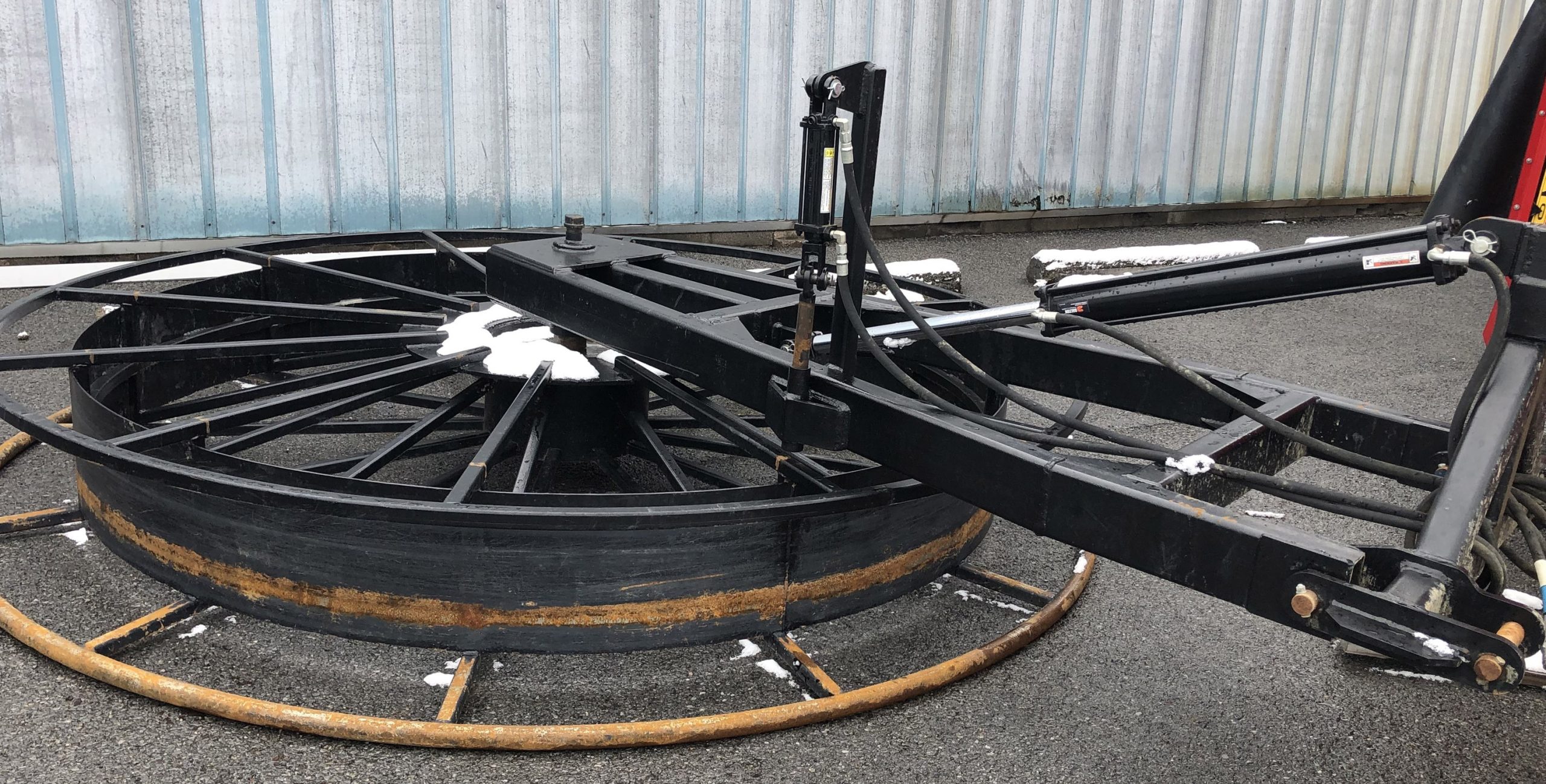 CFS Hose Humper - Demo Unit
CFS Built Hose Humper
Demo Unit
Sales Price of $10,400.00
Available now for delivery!
Call our Sales Department for Details!
Jake Gephart - Sales Rep
(315)-283-8085 Cell
(315)-224-0444 Office
New CFS Frac Tank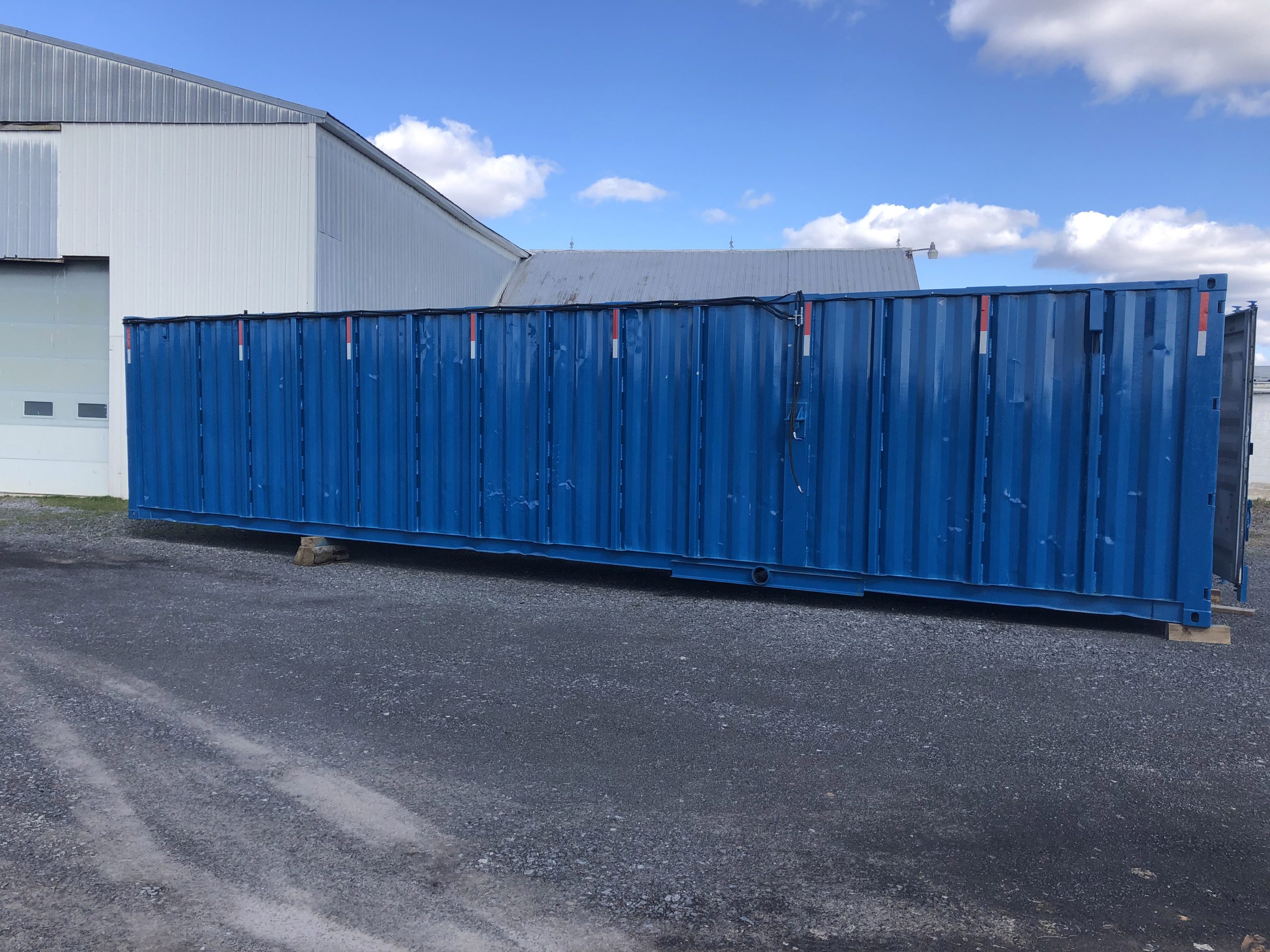 New CFS Frac Tank
New CFS Built Frac Tank
20,000 Gallons
3-3/8" spindles and 10 bolt Hubs
425/65 22.5 wheels
3 point hitch with 7,000 lbs vertical lift
Pintle hitch
Reinforced interior walls
Suction port for easy hook up to a power unit
Light Kit for road travel
Rear doors open for easy clean out
List Price $27,500.00
Sales Price $19,500.00
This unit has been SOLD!
Jake Gephart - Sales Rep
(315)-283-8085 Cell
(315)-224-0444 Office